Mobil Tack Room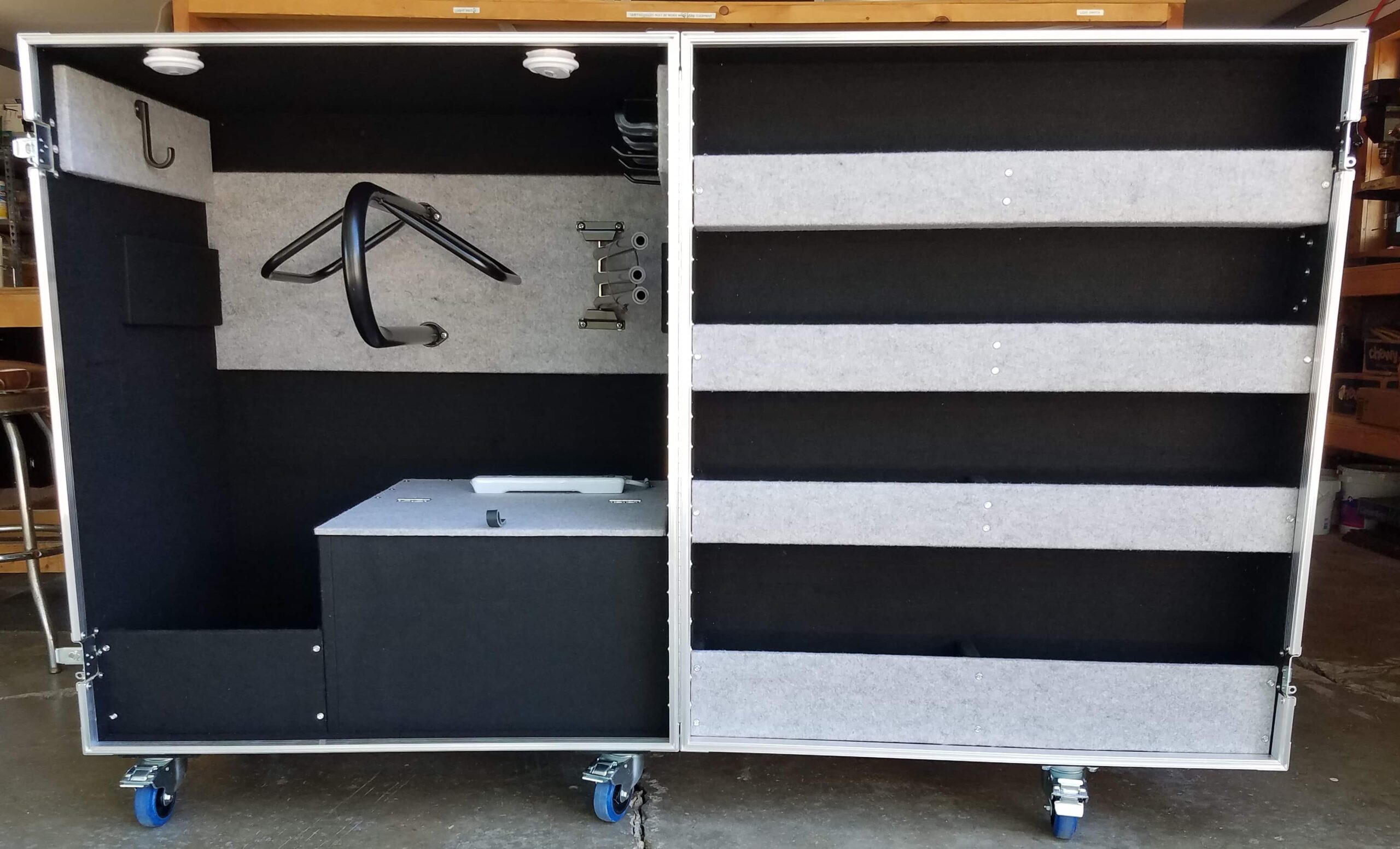 Safe & Secure
Our Mobil Tack Room keeps your valuable
equipment protected anywhere you take it.
At a show or at the barn, keep all your
essentials within an arm's reach.
Custom Design
Is Our Name
Let Us Prove It To You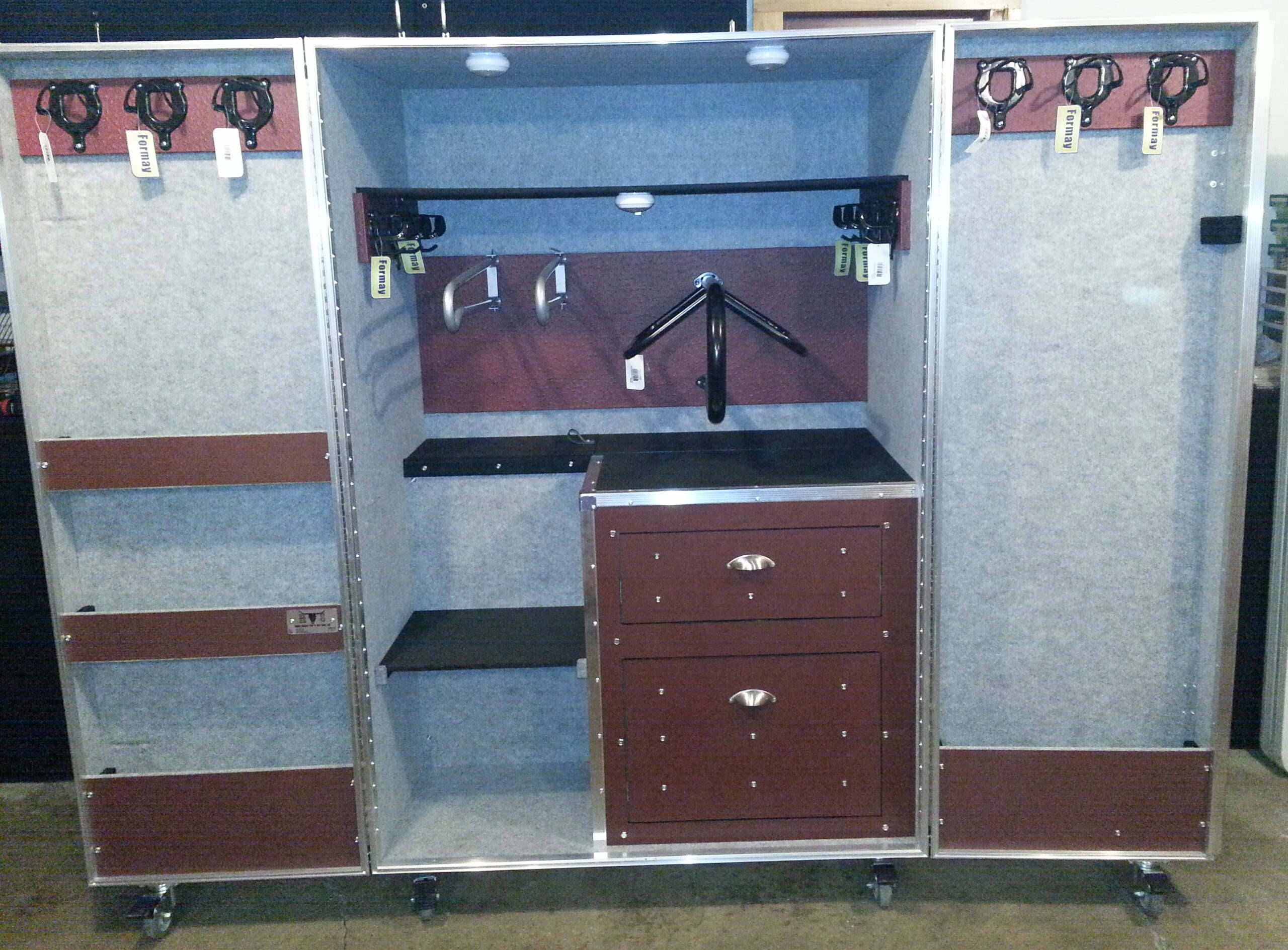 See our Customization Page and our Design & Construction Page for a variety of options, that can be applied, to the Interior & Exterior of your case.
Dimensions & Base Price
With each case being custom designed, to fit our customers individual needs, there is no standard size or base price. Prices will vary dependent on size and configuration of each individual case.
Call for a free estimate.
***Shipping and Tax (if applicable) are not included in the price of the case***