Tack Boxes
Protect Your Equipment And Keep It Like New
H & S prides itself in designing some of the most unique equine products on the market. Our Tack Boxes are designed to protect your equipment by providing a moisture free ozite interior and a recessed padlocking latch on the exterior lid. There are three different exteriors to choose from. Price will vary depending on style of box, but no price change will occur when you choose your exterior covering for that style box.
Standard Tack Box
The Standard Tack Box has the option of 2 different colors, of ozite, on the exterior.  Your choice of the black or the gray platinum. Either color will give your box a deep rich luster that will enhance the beauty of the box for years to come.
$525.00 Base Price
Dimensions 30″ x 20″ x 22″
Weight (approx.) 50lbs.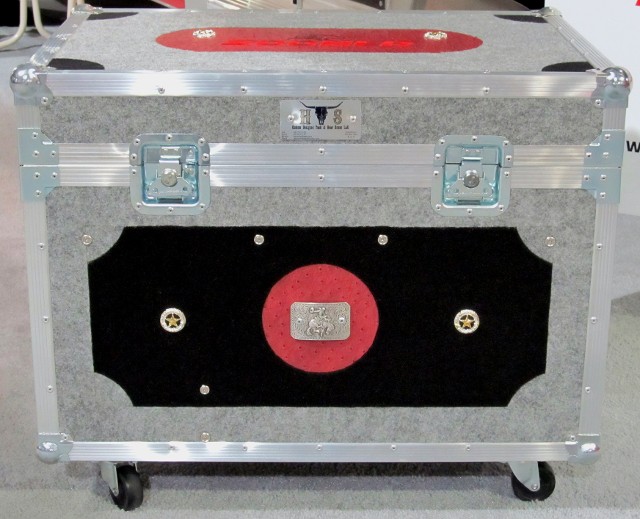 Traditional Tack Box
Our Traditional Tack Box is new for 2011. We decided to bring back the stained, semi gloss exterior coating on our most popular style of tack boxes. There are 3 colors to choose from. Palomino (medium pine), Chestnut (darker maple), and Bay (walnut). After staining, 5 coats of semi gloss polyurethane is applied.
$550.00 Base Price
Dimensions 30″ x 20″ x 22″
Weight (approx.) 50lbs.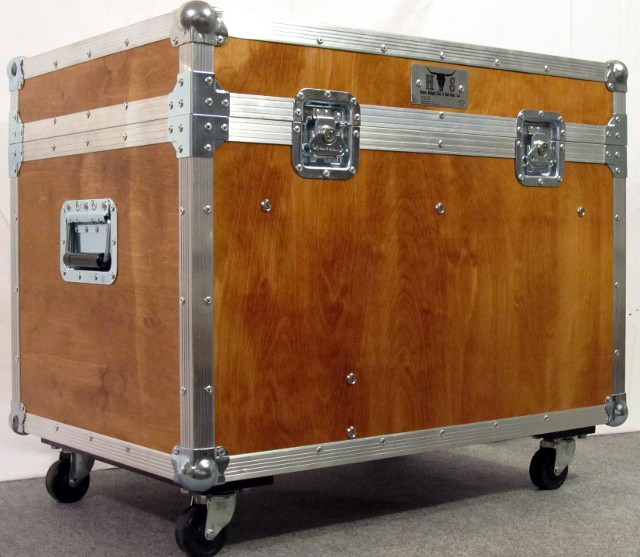 Ultimate Tack Box
When we say Ultimate Tack Box that is exactly what we mean. The exterior of this box is like no other. Using the highest quality faux leather, you can design your exterior using ostrich, crocodile, or even snake skin. We have multiple selections of skin textures and colors available. Check out some of our unique selection of leather skins on our exterior coverings page.
$575.00 Base Price
Dimensions 30″ x 20″ x 22″
Weight (approx.) 50lbs.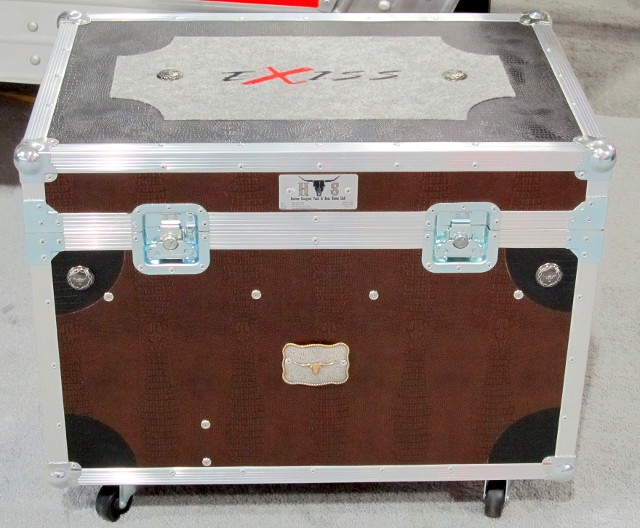 Construction of Tack Boxes Includes
Quality & Custom Designs To Make Your Tack Box Your Own Included In Base Price Of Any Style Of Tack Box
Exterior
constructed of 3/8″ Baltic Birch Plywood
rivets used in construction instead of screws (screws are more likely to loosen over time)
recessed handles and latches (left latch padlocking)
aluminum extrusions
metal ball corners and braces
swivel wheels (250 lb. weight capacity) mounted on 3/4″ hardwood wheelboard
full piano hinge used between lid and shell of box
your choice of exterior covering independent to style of box
"Product Design / Construction" page has detailed descriptions of all exterior coverings.
Interior
ozite material, moisture barrier for leather and silver
sliding 1/2 shelf
divided compartment
metal lid stay
***Shipping and Tax (if applicable) are not included in base price***